The newest Mixtape "Better Late Than Never" by Watts City artist Stix has the industry talkin'. This sexy talented California boy is making quite a name for himself, and if you haven't heard of him yet, you will soon.
STIX is by no means your typical HipHop artist, without a record label he has managed to produce, record, perform and promote numerous songs and demos, overcoming adversity and gaining celebrity status in his own right, with a worldwide audience and following for his music.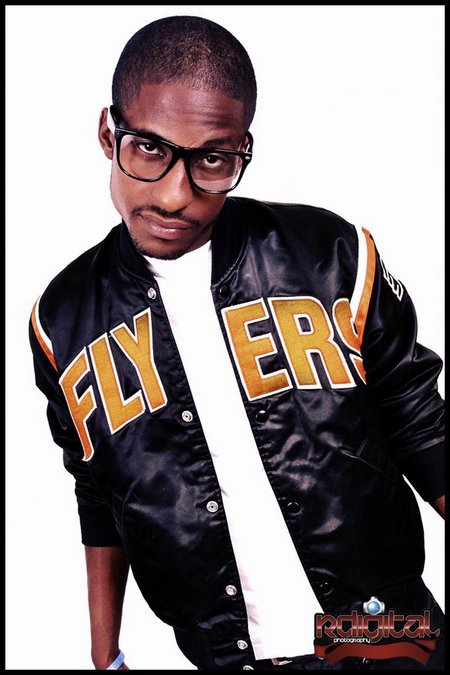 .
.
The mixtape is a refreshing change, forgoing the usual theme of cops, robbers, strippers and drug kingpins and engaging listeners to speak on the meanings of his metaphorical trademark sound. What you're left with is a sanguine, feelgood treat for the ears and soul. I def want to remix one of these tracks I just have to decide which one.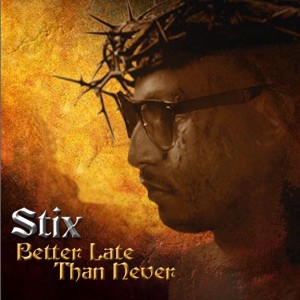 "My mix tape cover has deep symbolism behind the artwork. By no means am I trying to say that I am Jesus the prophet. The artwork means that this is my second coming to the music scene. The thorn crown piercing my head with blood running down, is symbolic for the pain I have suffered with the business side of the music industry. The constant betrayal and disloyal activity. The glasses on my face represent knowledge and wisdom. The do's and don'ts I have accumulated going through my trials and tribulation. The title "Better Late Than Never" I relate it to my entry in the music game on a mainstream level. At least I got to enter the game. I might have entered later than I wanted to, but at least I'm here"
I applaud anyone who is all about doing things their own way and taking it to the next level. Plus, he looks damn cute in those glasses ;P
You can listen & download the whole album at http://www.zshare.net/download/80172802b3096098/
WEBSITES
Mixtape: http://www.zshare.net/download/80172802b3096098/
YouTube: www.youtube.com/user/wattscity7stix
MySpace: www.myspace.com/wattscity
Twitter: www.twitter.com/wattsStix
iTunes: http:// itunes.apple.com/us/album/im-fly/id366433035?i=366433064
**Spotlight On is a new feature on my blog showcasing Dj's, Producers, Hiphop Artists, Dancers, and other talent**
<3 Koko Bliss