This is the time of year where I like to think I have better things to do then hole up in my house and play video games. Summer is brief here, and any sensible Canadian knows they need to make the most of it. While I don't consider myself a hardcore gamer, I do get pretty OCD (COD) when a killer new game comes out, and I will log hours in front of the tv, eating pizza pops and yelling expletives into the headset with the best of them. This is generally how I spend my winters.
Needless to say, it would take a pretty badass concept to persuade me to give up some of my precious summer hours I could be doing fun *outdoorsy* activities.
Enter Lollipop Chainsaw.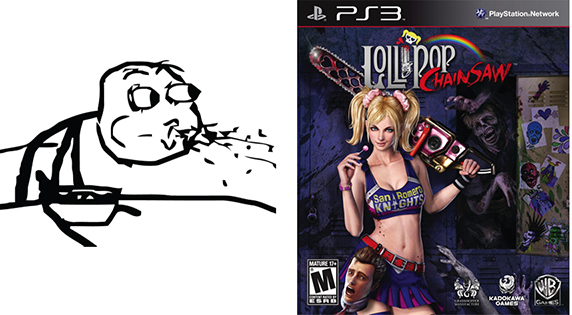 Anything that combines adorable anime style cheerleaders with grisly zombie hunting and dangerous weapons gets 2 thumbs up from me. I think I'm gonna have to dust off the ps3 and get this.
xx